Who Are CLS:
Consolidated Landscape Services is one of Adelaide's largest commercial landscape specialists, working on full-scale projects with major land developers and local government organisations. The list of successful previous projects is a credit to the unmatched capabilities of the entire team.
The Result:
We worked with CLS extensively to re-imagine and redevelop a much-loved brand steeped in pride. Starting with a solid foundation we formalised a visual identity and created a detailed style guide to ensure the business continues to strive for success. We produced the logo, the marketing material, templates and a clear and detailed style guide that has laid out the foundation for all visual material and sets the standard for the next phase for CLS.
What We Did:
Branding, Logo design, Graphic design, Brochure and flyer design, Internal documents, Custom website design, Responsive web development, SEO, WordPress training and maintenance.
---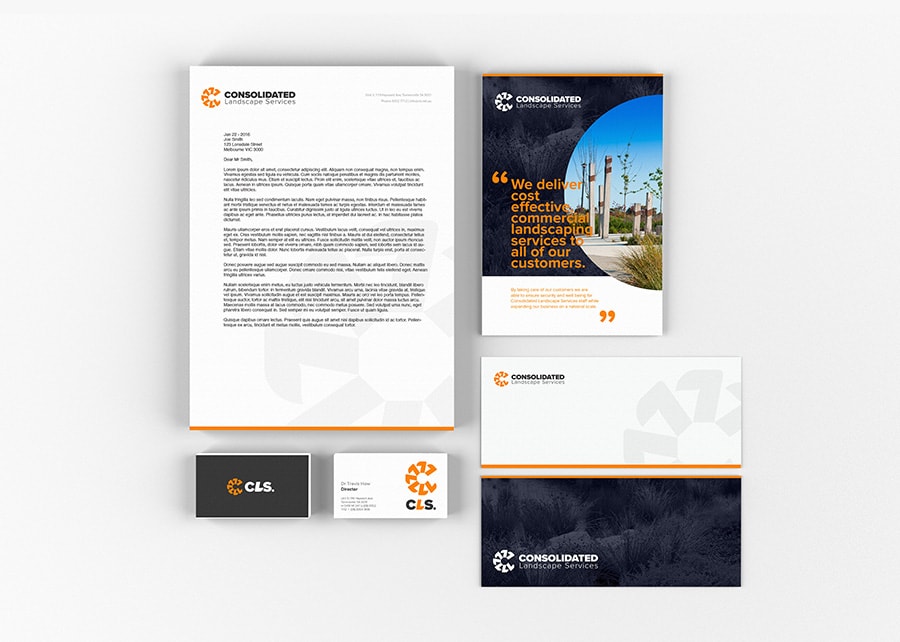 ---
Building an online presence:
We redesigned and developed the new Consolidated Landscape Services website in a way that extended on the visual tone and layout of the print material; it was an enjoyable challenge with a fantastic result. The mobile first website built in WordPress has increased traffic with leading and industry preferred SEO methods. For more information, please visit: cls.net.au
---
---
What they said:
"Working with Elk Creative has been a great experience, the project was executed as per the design brief, the new brand and website looks fantastic and is really functional. The team at Elk Creative worked closely with us to ensure the new brand and site was everything that we needed it to be. Thanks, great job!"
Travis How – Consolidated Landscape Services