Who Are Pure Ponics:
Pure Ponics is a Sustainable Farming Solution, that brings clean, safe, chemical-free fresh food and most importantly local, to your plate all year round. Through the process of Aquaponics fish and plants growing together, using a lot less energy, water and waste to grow a lot more in an area that creates a minimal footprint
The Result:
After creating a beautifully simple yet descriptive logo for Pure Ponics we set out to extend the concept to build a brand. Starting with the packaging, we created individual personalities for each product with a consistent theme. The packaging was fun, engaging while remaining earthy and rustic. Its appearance is unlike its competition and has set itself up to be instantly recognisable.
What We Did:
Branding & Visual identity, Logo design, Graphic design, Packaging design, Website design.
---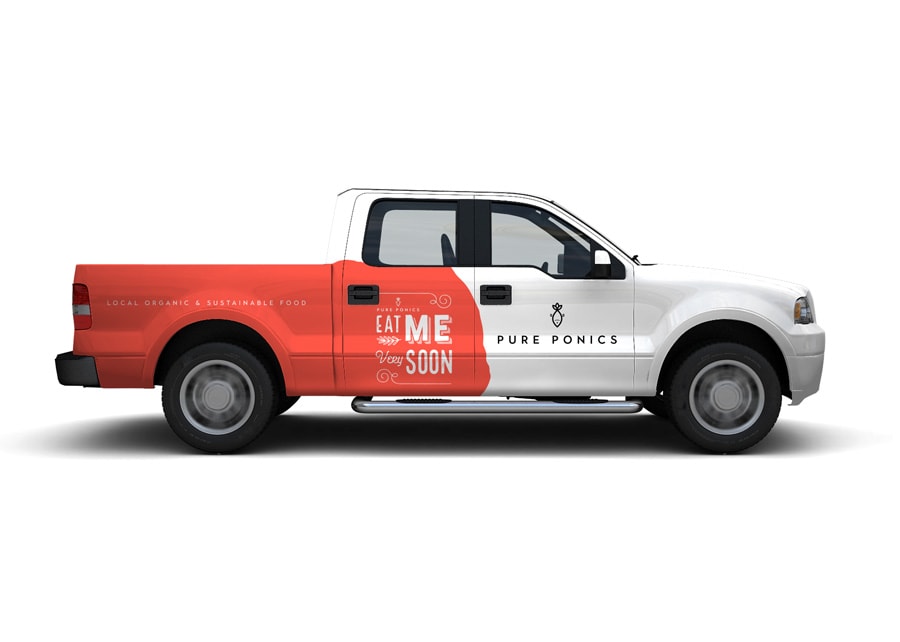 ---
A Digital Presence:
The website has been given a facelift and a strategic change to be a customer-focused branding tool. The website is perfectly balanced to push the brand further into the future. The website will be launching soon.
---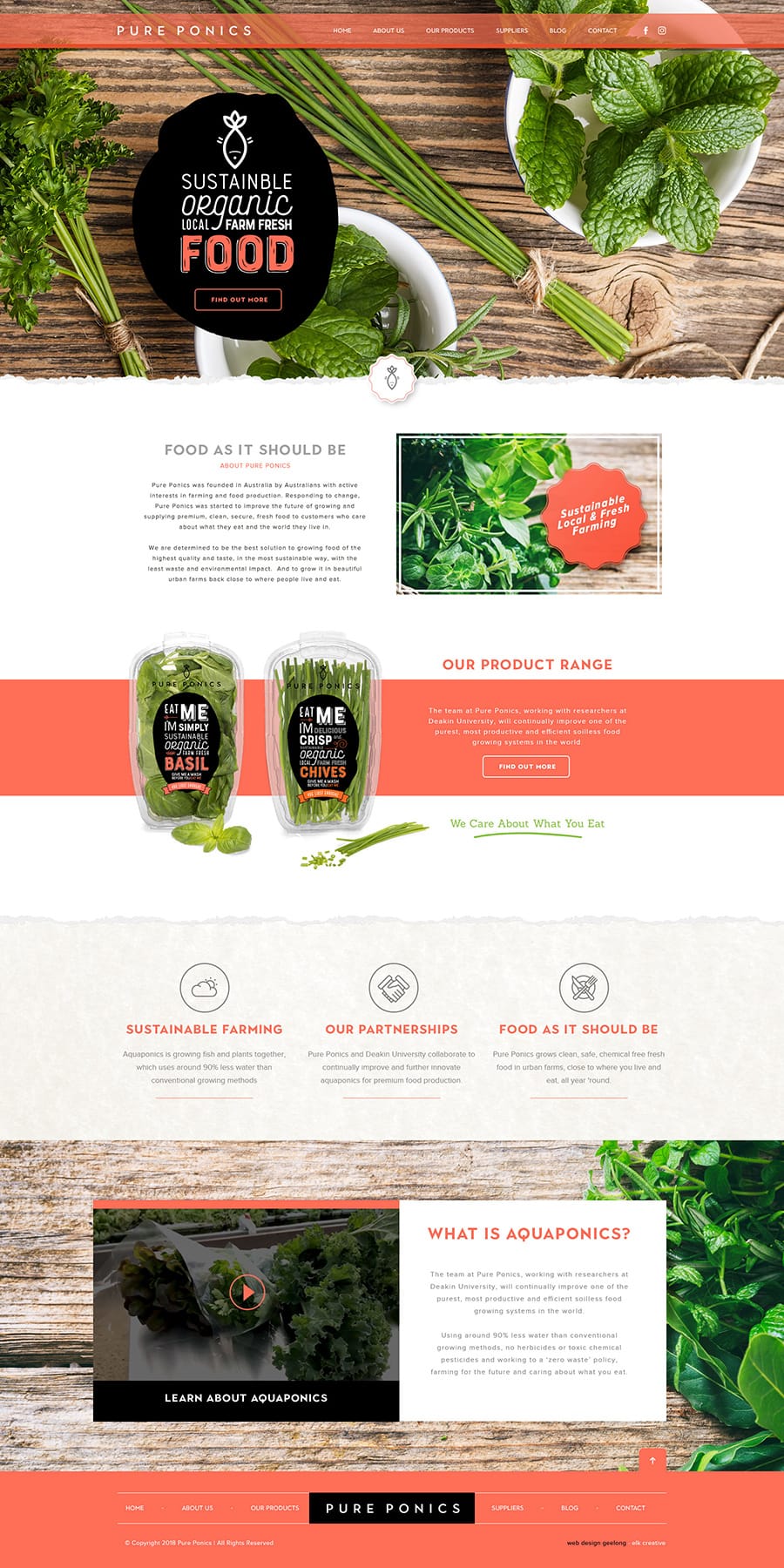 ---
What they said:
"Elk Creative was recommended to us – which is a good way to start. From the first meeting, onsite, it was clear that the team understood what we're hoping to achieve. And they delivered it. The branding and logo work hit the mark exactly. Now we get to recommend them to others – highly."
Steve Gleeson – Pure Ponics